From the 22nd of November to the 4th of December, Heriland researchers met each other in real life again for the first time since the kick-off of the project. The occasion was the Heriland Living Lab in Rome: two weeks of intensive theoretical and practical collaboration, with ample opportunities for professional and social interaction.
The aim of the Living Lab
The Rome Living Lab is a key part of the Heriland training programme. It was hosted and organised by Heriland colleagues professors María Segarra Lagunes and Francesco Cellini of Roma Tre University Department of Architecture. The aim of the Lab was to bring all ESRs and their theoretical knowledge and practical skills together and to make a collaborative effort in tackling a specific planning and design assignment, which the ESRs and supervisors had the opportunity to work on during their second week in Rome. The study area was situated along the Tiber River between the Testaccio/Marconi and the Ostiense San Paolo/Portuense districts; the objective was to make a Master plan for the reconnection and regeneration of the two riverbanks, in which cultural heritage has a central role. The challenge was to jointly carry out analyses (e.g. area descriptions, interviews, value assessments or archival research) and prepare concrete plans and recommendations to guide the local spatial (heritage) transformations. To that aim, the ESRs cooperated with public and private stakeholders, including citizen groups.
Week one
During the first two days of the Living Lab, the Heriland researchers spent getting to know the research area and presenting their findings in the ex-Mattatoio (slaughterhouse) building of Roma Tre University, where Heriland set up camp for these two weeks. It was possible for Heriland ESRs and supervisors to follow the meeting in a hybrid manner due to the constant, interactive Zoom-connection.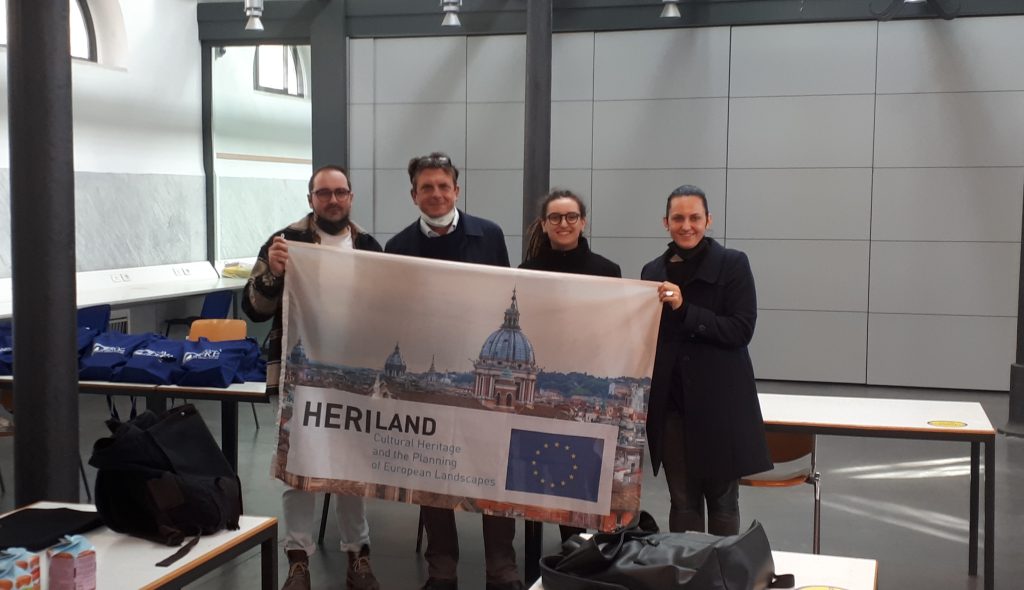 The second half of the week included lectures by a variety of experts in the area on topics including ecology and sustainability and social conflicts around the Tiber. Prof. dr. Michael Herzfeld (Harvard Department of Anthropology) gave a lecture on Gentrification in Rome, which was well attended also by the public via Zoom. On Friday afternoon a public meeting with city authorities was held, where ESRs had the chance to speak with a.o. representatives from the municipalities involved in the study area.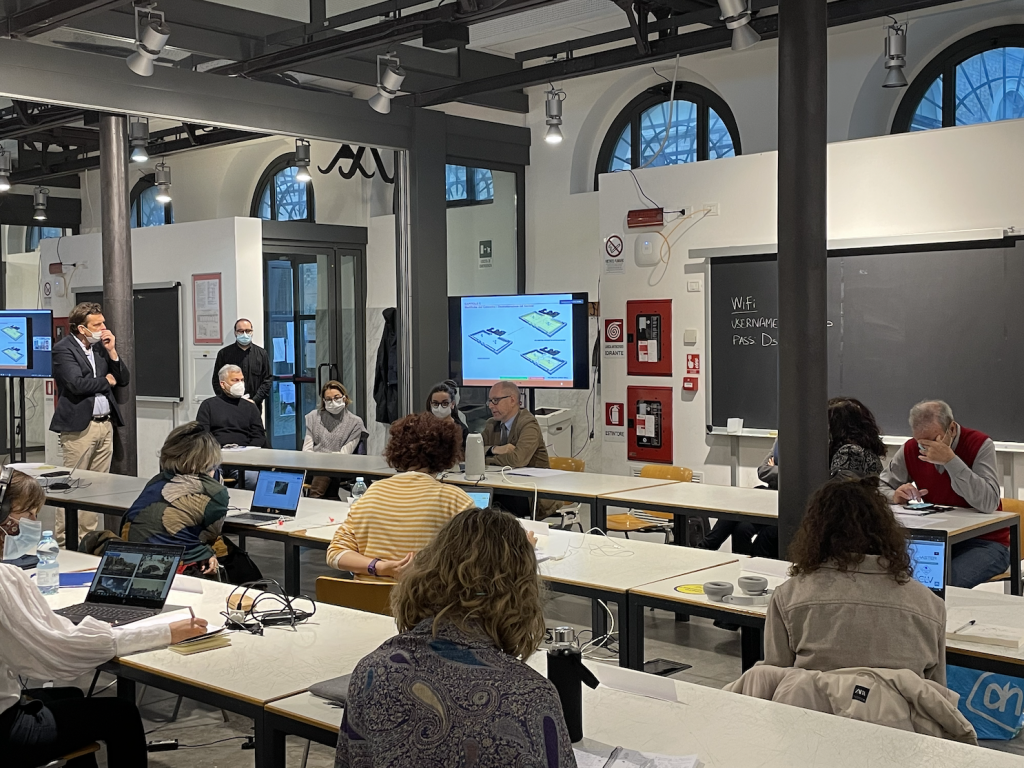 The aftermovie of the first week can be watched here:
---
Week two
During the second week, ESRs worked in teams on their design assignment.
The results of a week of hard work were presented during the final presentation on the 4th of December.
The results of the design challenges clearly showed all personalities and disciplines of the ESRs, while also being a great example of interdisciplinary teamwork.
We thank everyone involved!
In particular we thank the hosts and organisers from Roma Tre University, Department of Architecture: Professors María Segarra Lagunes and Francesco Cellini, assisted by Antonio Belmonte, Flaminia Valchera, Marta Rabazo Martin.